Shocking new arrives on Sunday 14th of June from Mumbai as actor Sushant Singh Rajput was found dead in his residence in Bandra early morning. The police have confirmed that Sushant Singh has committed suicide, but no suicide letter has been found yet. Prime minister Narendra Modi has shared his condolences with the family saying "a bright young actor gone too soon."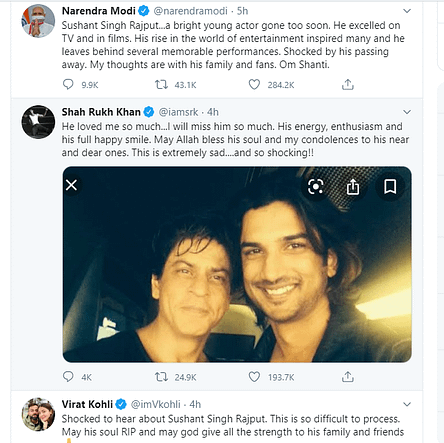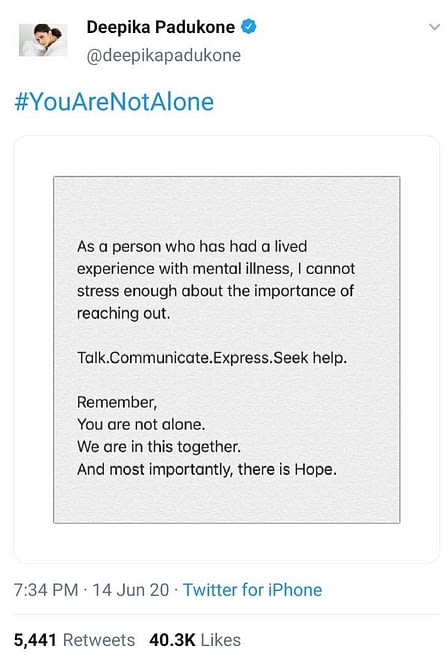 The chief editor of Zee News, Sudhir Choudhary tweeted saying that Sushant Singh hanged himself at his home. He also mentioned the documents which said that he was under treatment for depression.
While the people are only trying to cope with COVD-19, the series of unfortunate events continue, with one of the loved, young actors of Bollywood industry commits suicide.
A tweet also mentioned the cover picture of Sushant Singh Rajput's Twitter account. The picture is a famous painting "Starry Nights" by Vincent Vah Gogh. Gogh painted Starry Night in 1889 when he was at a stay in the asylum and was fighting depression. A year leader Gogh allegedly committed suicide. So does this has any relation to something that Sushant Singh Rajput was trying to tell us about his depression?
One of Sushant Singh's old friend Dr Prasoon Singh also tweeted saying that they were not in touch after school, but he feels deeply for it.
Truth Behind Sushant Singh Rajput's Alleged Suicide
Among the most shocking tweet was a thread from Richa Lakhera who spoke about the issue of depression and how actor Sushant Singh Rajput was often disturbed due to it. She mentioned that Sushant Singh was a bright mind, but he had a hard time making his career in the TV and film industry. She also mentioned that his friends, directors, and costars knew that Sushant Singh was severely depressed and was fighting financial issues, crippling loneliness, and broken relationships.
While people take stand for creating awareness about mental illness and depression, there is more to find out about this case for the police as the suicide letter has not been found and the postmortem report is yet to come.
Did Karan Johar and YRF Had Something to do With it?
Sushant Singh Rajput's last Instagram Post
Earlier in the same month, actor Sushant Singh shared a poem on Instagram dedicated to his late mother. He also shared a black and white collage of his picture with his mother, under he wrote "Blurred past evaporating from teardrops. Unending dreams carving an arc of smile. And a fleeting life, negotiating between the two…"
Previously, he has also written other poems in her memory. In one of them, he wrote, "As long as you were, I was. Now just in your memories, I come alive. Like a shadow, Just a flicker. Time doesn't move here. It's beautiful, It's forever…"
He also wrote," Do you remember? You promised that you would be with me forever, and I promised you that I would keep smiling no matter what, It seems we both were wrong mother…"
Warning!!! Graphic Images Below – Viewer Discretion is advised
The spokesperson of Mumbai Police, DCP Pranay Ashok make the official statement saying, "Shushant Singh Rajput has committed suicide, Mumbai Police is investigating.."
Below are Graphic Leaked Images of actor Shushant Singh Rajput's Suicide. These can be graphic for some viewers.
Note:- We don't own the above images. They were fetched from the forwaded messages on Whatsapp.